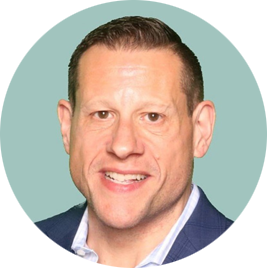 Aric Philipson
Vice President, Mobile Strategy & Alliances
What are your responsibilities at Sakon?
Aric spearheads the growth and development of the Sakon mobile partnership ecosystem. In his own words, he explains "that by developing deeper integrations with our partners' platforms, services, and go-to-market initiatives, we create new revenue streams and more importantly new capabilities that solve the ever-increasing challenges our customers and partners face when deploying, supporting and managing mobile assets of all types across a constantly expanding set of use cases"
What did you do before this?
Aric is a veteran within the B2B mobile and TEM spaces with almost 16 years of industry experience. First as a founding employee of the company that became Honeywell Enterprise Mobility and later as an executive leader at Tangoe, AOTMP and CyberReef Solutions. He's served across a variety of areas including business development, sales, product, operations, and marketing. Aric is an active member of the Enterprise Technology Management Association (ETMA) and has consulted with multiple venture capital firms and private equities seeking expertise in mobility, telecom, and TEM services. He graduated from the University of Massachusetts with a BA in economics.
Why is this an exciting time to be working at Sakon?
In Aric's words "mobile is the presentation layer of the digital enterprise, and with it, comes an increasingly complex and new set of costs, support needs and logistical challenges the enterprise must solve for. This digital transformation is profound. Employees are carrying more and more devices, digital workplace solutions and virtual desktops are going mainstream, IoT and connected solutions are becoming pervasive and 5G is right around the corner. Navigating the complexities of deploying, supporting and managing the mobile assets, platforms, and services required to enable this transformation requires a purpose-built mobile operations enablement platform like Sakon Mobile that eloquently addresses these challenges now and in the future. That's exciting!"
What do you do when you're not here?
While Aric now resides in Dallas, TX, he is a loyal Boston sports fan, so when the game is on, he's watching. Aric enjoys being outdoors, finding new restaurants and fun places to go, working out and traveling to new places.