AOTMP Efficiency First® Solution Certification
Sakon has earned AOTMP Efficiency First® Solution Certification for its Telecom Expense Management Lifecycle and Enterprise Mobility Management services. During the extensive Efficiency First® Vendor Solution Certification Program, the alignment of Sakon's fixed and mobile telecom management services was evaluated against the Efficiency First® Framework, a disciplined, best practice-driven approach to managing fixed and mobile telecom enterprise environments.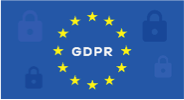 GDPR
GDPR standardizes data protection law in the EU/EEA and imposes rules on controlling and processing personally identifiable information (PII). GDPR also extends the protection of personal data and data protection rights to EU residents.

Privacy Shield
The EU-U.S. and Swiss-U.S. Privacy Shield Frameworks were designed by the U.S. Department of Commerce and the European Commission and Swiss Administration to provide companies with a mechanism to comply with data protection requirements when transferring personal data from the European Union and Switzerland to the United States in support of transatlantic commerce.

SOC 1
A SOC 1 report is for service organizations that impact or may impact their clients' financial reporting. Certifications include: SAS 70, SSAE 16, SSAE 18, and ISAE 3402

SOC 2
A SOC 2 report is for service organizations that hold, store or process information of their clients, but is not significant to financial reporting. Trust Services Criteria include: Security, Availability, Processing Integrity, Confidentiality, and Privacy.

ISO 27001
The International Organization for Standardization ISO 27000 series of standards are a compilation of international standards related to information security. The ISO 27001 standard has an organizational focus and details requirements against which an organization's Information Security Management System (ISMS) can be audited.

CSA
The Consensus Assessments Initiative Questionnaire (CAIQ) is a survey provided by the Cloud Security Alliance (CSA) to assess the security capabilities of a cloud service provider. The CAIQ was developed to create commonly accepted industry standards to document the security controls in infrastructure-as-a-service, platform-as-a-service and software-as-a service applications.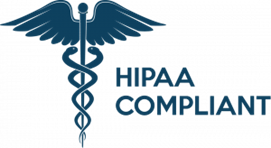 HIPAA
The Health Insurance Portability and Accountability Act (HIPAA) is designed to help protect continued health insurance coverage and establish industry-wide guidelines to protect the confidential use of personal healthcare information. This is typically applicable to Healthcare organizations or processors for Healthcare organizations storing or processing sensitive healthcare information.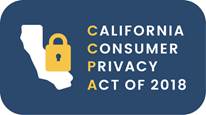 CCPA
CCPA stands for California Consumers Protection Act 2018. It is the most recent cookie law passed by the State of California as a response to the increased role of personal data in contemporary business practices and the personal privacy implications surrounding the collection, use, and protection of personal information. The California government set the precedent among states in the US in passing laws aimed at protecting consumer privacy.