Challenges of managing the device lifecycle
without an integrated platform
Where is my reserved stock?

What devices are back-ordered?

When will the shipments arrive?

How can I plan for future device deployments and refreshes?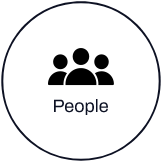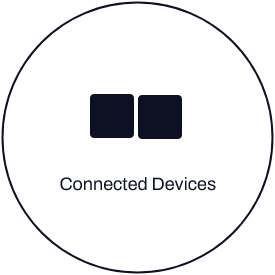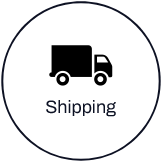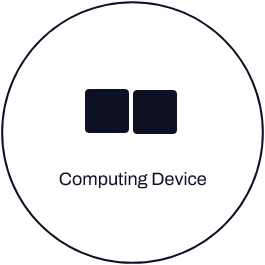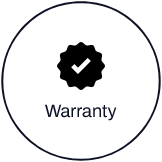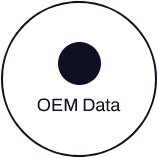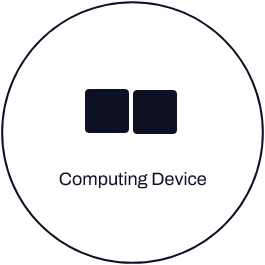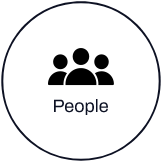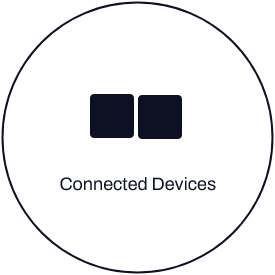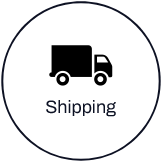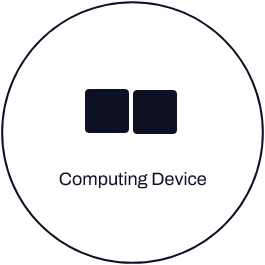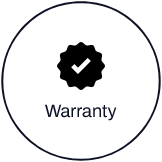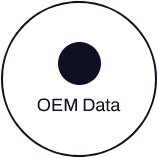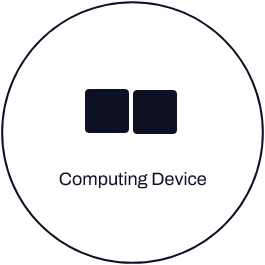 Tracking the complete device life journey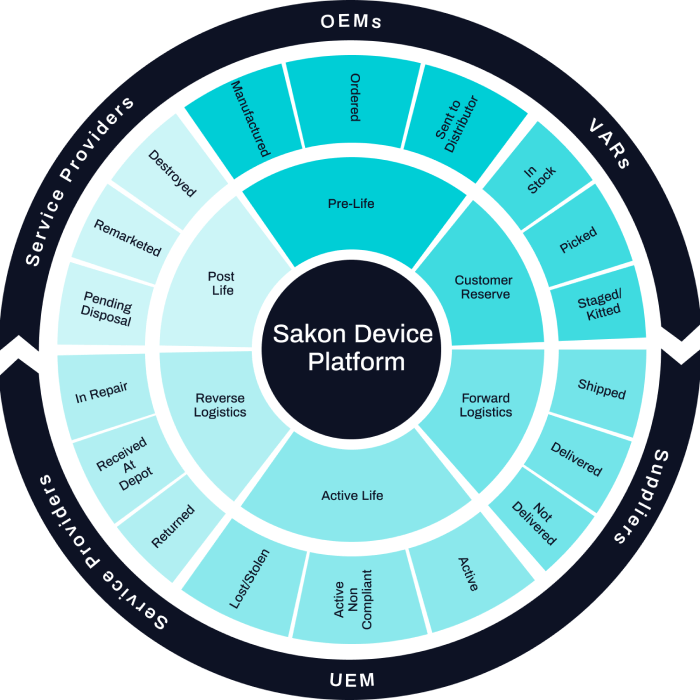 The Sakon Device Platform tracks each device from manufacturer to retirement in a single platform.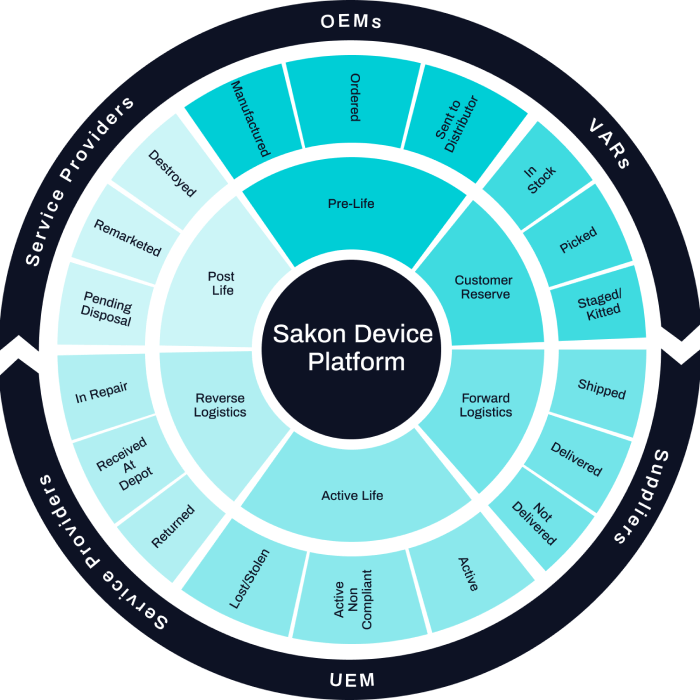 POINT IN
TIME STATUS REPORTING
Access point-in-time device status to understand exactly where a device currently is in its lifecycle: e.g. Stock, Customer Reserved Inventory, Spare Pool, Deployed, Activated, Inactive or Unassigned, Lost, Stolen, In Repair, In Transit to End-User, or In Transit Being Returned to Depot.
TURNING DATA INTO ACCURATE INFORMATION
Sakon Device Platform aggregates disparate and decentralized data systems and data sources into a single accurate stream of device lifecycle information. Data from OEMs, VARs / Depot Partners, Carriers, MDM, Asset Management Databases, HRIS Systems, Shippers, Repair Partners, and Disposal Partners can all be ingested into one solution – the Sakon Device Platform.
INVENTORY AVAILABILITY
BY SUPPLIER
Obtain visibility of all owned device inventory across one or multiple depot partners so you can plan proactively for upcoming events, such as: large device refreshes, budgeting and forecasting future device supply vs. demand, and restocking certain devices in your depot.
Automatically move devices through all lifecycle stages of pre-life, transit life, active life, and post-life using logically derived statuses customized for your business requirements and based on specific triggering events found within ingested data sources (like a shipment) or duration (like last MDM check in over 30 days).
Systematic device protection, ordering and refresh programs based on stock/reserved levels, and Inventory Available by Supplier.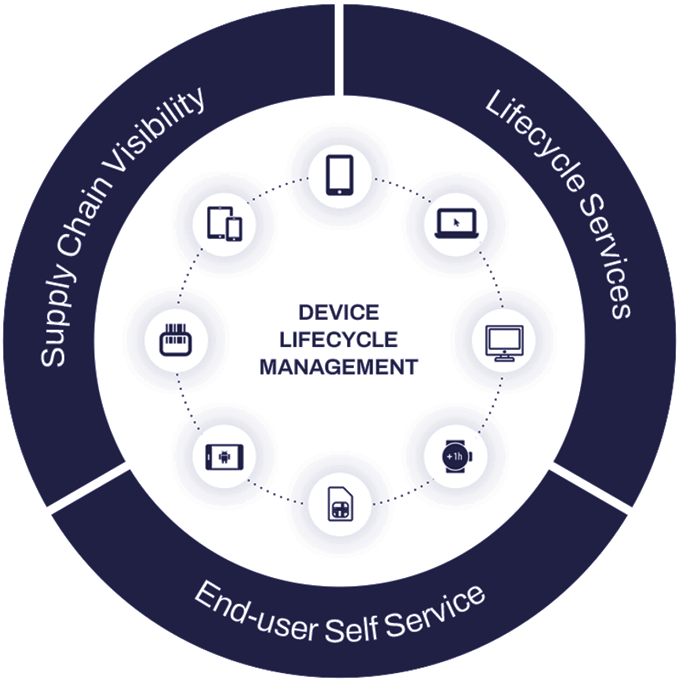 Benefits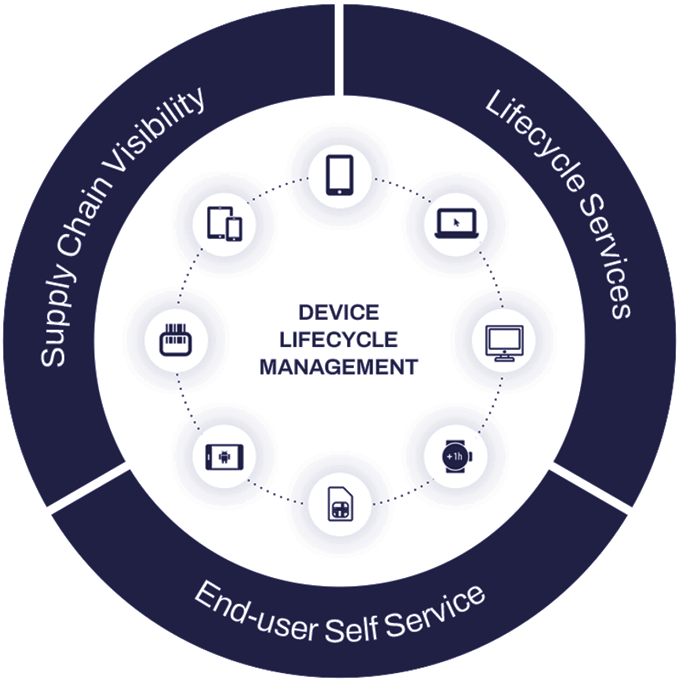 Effectively manage supply chain execution and velocity to provide timely device demand and deployments.
High Quality Lifecycle Services
The detail contained and managed within the Sakon Device Platform ensures service delivery, device lifecycle tracking, and helps optimize capital/operational expenses.
Automated device lifecycle workflows ensure speedy and accurate responses to enterprise and end-user events, increasing overall business and user experiences.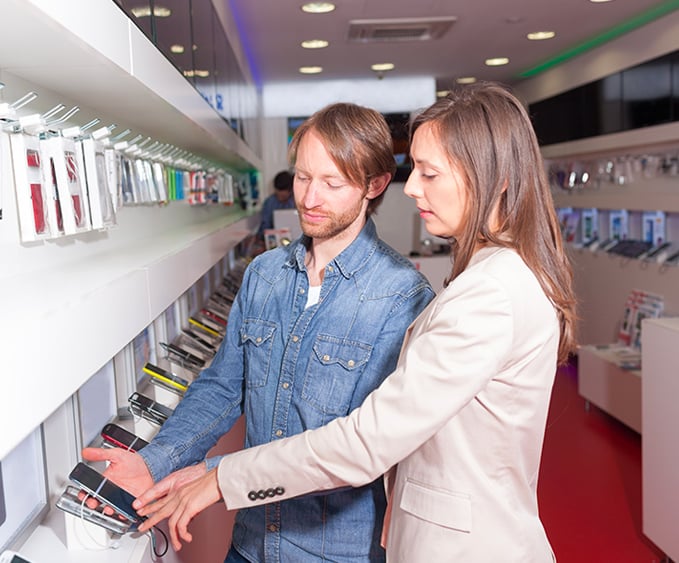 The Connected Associate
Large retail corporation gifting 700K+ employees free smartphones.
Challenge:
Track deployment 700K+ device deployment for domestic US salary and hourly associates.
No platform or solution to track supply chain activity, asset tracking and management.
Solution:
Connected with client's ServiceNow AMDB and Request Management Systems.
Integrated Workforce One MDM and OEM Enterprise Mobility Management system.
Connected with VAR Order Management Platform.
Integrated FedEx shipment tracking for end-to-end visibility.
Defined 23 different customized asset states and tracked each of them as the rollout scaled.
Published full on-demand program inventory reporting and dashboards.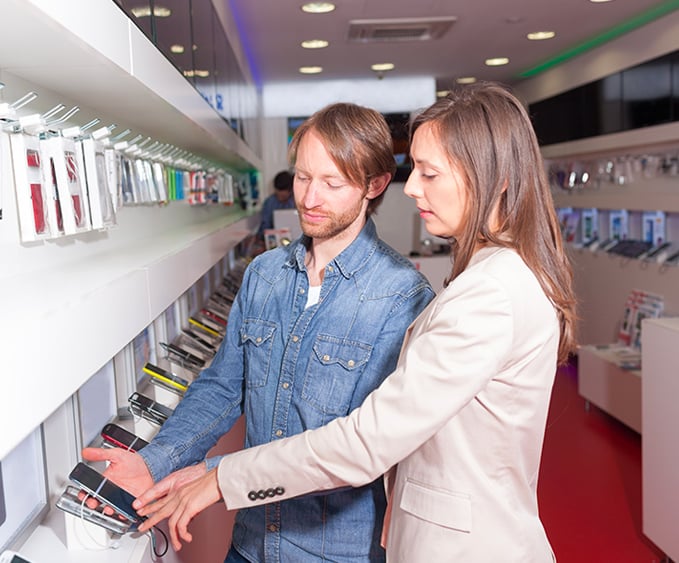 Results:
Sakon's Asset Lifecycle Management solution delivered the technology and provided visibility to the end-to-end process as no previous company ever could.