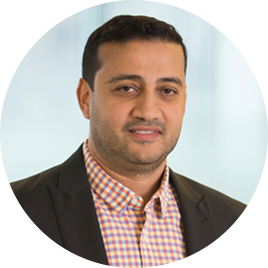 Amine Doukkali
Co-Founder & Chief Operating Officer
What are your responsibilities at Sakon?
As Chief Operating Officer, Amine directs the design and development of Sakon's platform, its applications and integration with all global business process services.
What did you do before this?
Amine has been a part of pioneering telecom ventures since he entered the business world. In 1997, Amine teamed up with Andy Goorno to found an international telecom network service provider. There, he guided the company's global expansion strategy, as well as the development of its products and services for global networks and IT systems. The company was acquired in 2003 by the Titan Corporation. In 2003, Amine and Andy founded Global Sourcing Group (GSG) to help enterprise companies embrace emerging communications technologies as they intersect with mobile, cloud computing wired and wireless Internet, and Big Data. GSG's cloud capabilities became the foundation of Sakon's SaaS platform.
Why is this an exciting time to be working at Sakon?
"The only constant in telecommunications is change. New technologies are always knocking at the door—how do you decide which are the right ones to implement? Sakon provides a way for the enterprise to honestly evaluate what it has and what it needs. We help visualize change, and then help implement it in rigorous way while more effectively managing the communications network they have here and now."