Mobile Operations Management
The First Mobility Platform To Manage And Orchestrate All Enterprise Mobile Computing Devices, Data And Services
Watch The Video
Mobile Operations Management
An increasingly complex mobile ecosystem combined with a lack of expertise means that businesses are now looking outside for help in managing their mobile estate. Yet very few MMS solutions today focus on simplifying and automating operations as well as delivering quality end-user experiences. Sakon automates mobility operations and orchestrates services from best of breed traditional MMS service companies.
MMS Changing With The Times
According to Gartner, "In the past 12 months, we have seen yet more providers take further steps toward a more structured offer for mobility outsourcing, with device life cycle management services becoming more common."

Source: Gartner, "2021 Magic Quadrant for Managed Mobility Services, Global"
Three Keys to Flawless Mobile Operations Management
Automate
Sakon has automated hundreds of processes and workflows across multiple providers and disciplines that enable teams to focus on more strategic initiatives.
Orchestrate
The Sakon orchestration engine works behind the scenes bringing together all the data, applications and best of breed managed services in real-time.
Integrate
Sakon's integration framework is open to connecting to all data and systems through APIs or directly.
Enterprise mobility is now an employee experience business
A new set of employee expectations have risen in importance around autonomy, personalization, collaboration, and simplicity. The modern workforce expects to be able to choose not only where and when to work, but also which devices and applications they'll use. They expect complex processes to be simple and personalized to them. Sakon's platform manages and governs data it can capture from anywhere and orchestrates the workflows in the full-blown mobility environment.
Sakon Mobile Operations Management
Sakon provides a globalized, intuitive, high-performance and complete mobile operations management solution. The technology efficiently integrates multiple data sources including carrier systems for ordering, inventory and billing; MDM systems for device management; ITSM tools such as ServiceNow for unified customer experiences; HR systems for user management, workflows and reporting; and a variety of others to deliver the industry's most comprehensive toolset for management of the enterprise mobile estate.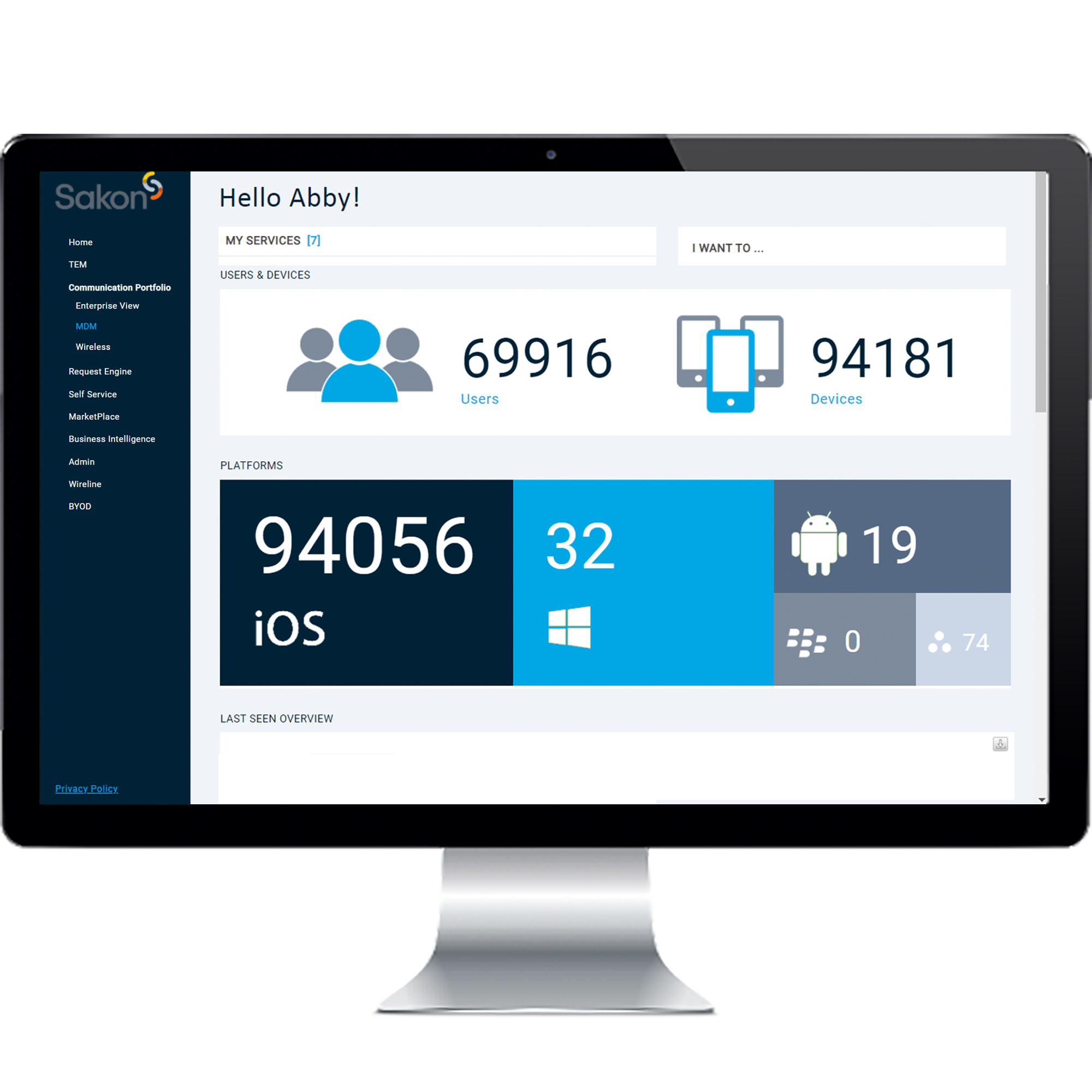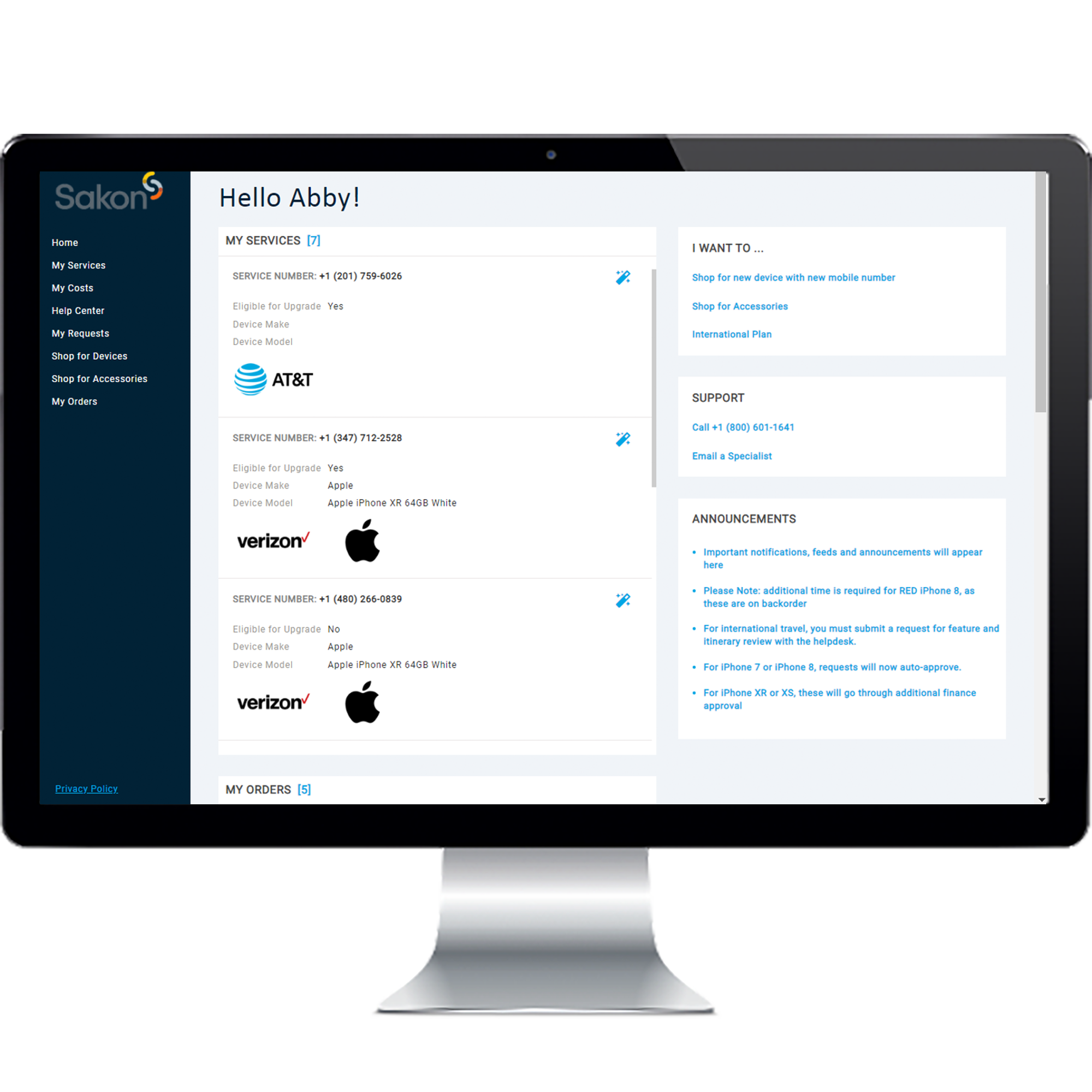 Sakon + ServiceNow
Centralize IT services and create a seamless user experience in ServiceNow, while enabling smart workflows in Sakon Mobile to provide end to end mobile device lifecycle management.
Total Visibility
Easy Management
Great User Experience