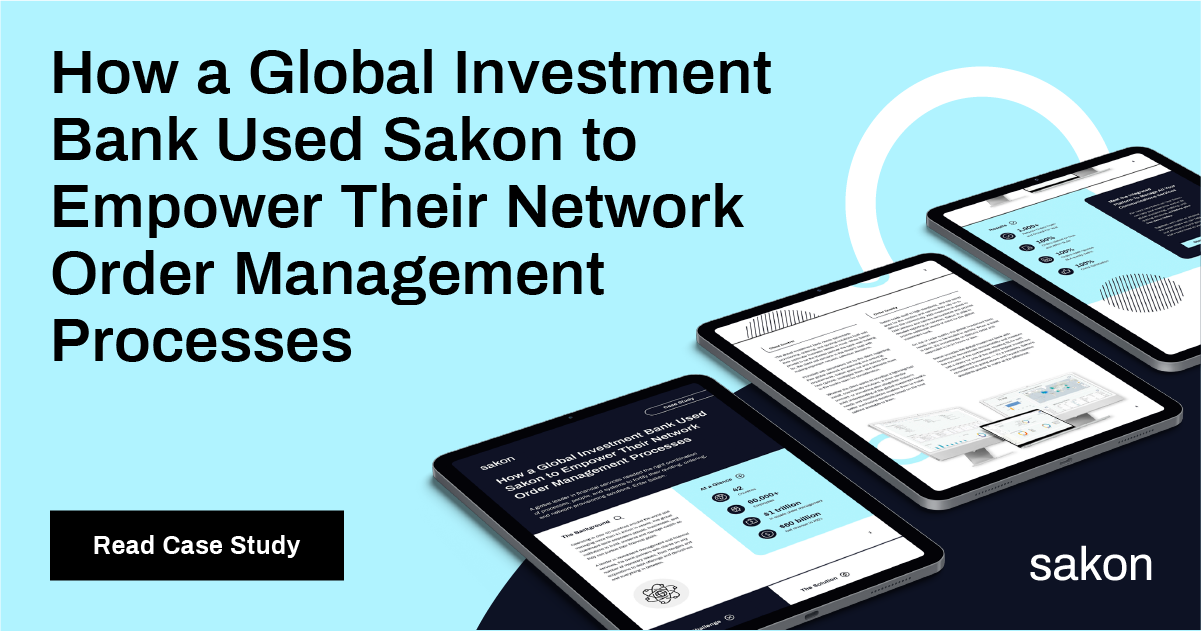 Leveraging People, Processes, and Systems for Greater Network Connectivity
Managing more than $1 trillion in assets, this global investment bank needed to ensure trades on the floor of Wall Street could happen in real-time with minimal latency and sufficient bandwidth uptime. They needed an end-to-end software solution that kept them online, but also white-glove support from a team of industry experts well-versed in the world of order management for financial institutions.
Read our case study to learn how we were able to help a global leader in financial services fortify their quoting, ordering, and network provisioning solutions through people-powered assistance coupled with innovative technology.
Download your copy today!