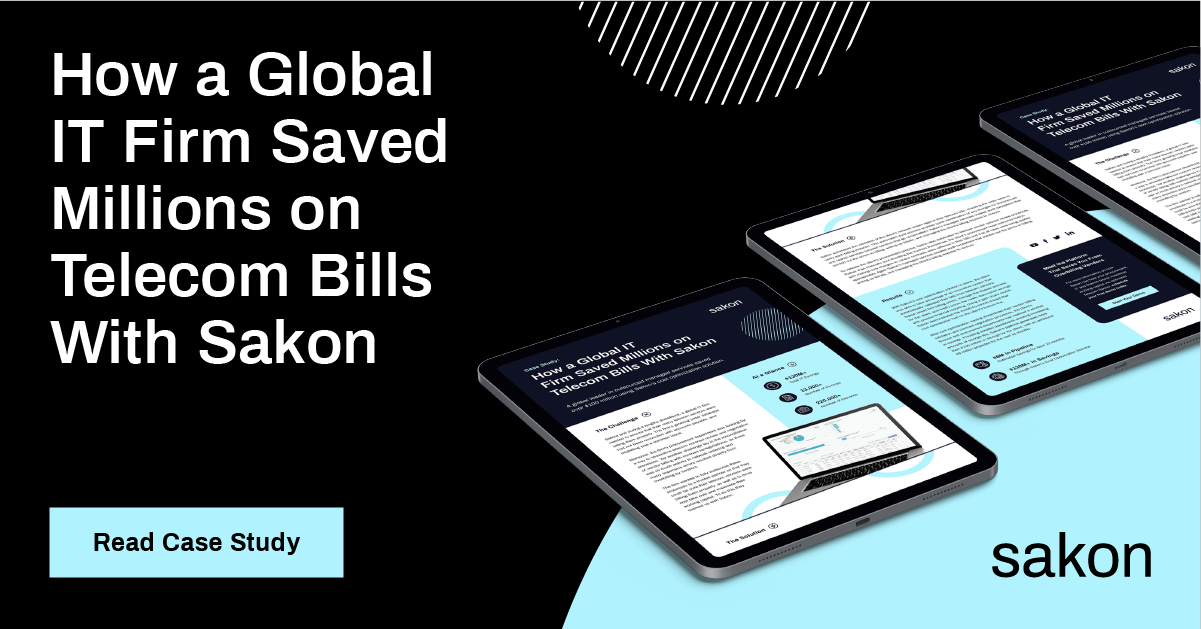 Optimize Inventory Costs. Leverage Detailed Inventory Information. Deploy Leading-Edge Technology.
One global IT firm needed ways to drive costs down for both their internal network environment and their customer network environment. But their inability to effectively manage inventory in a constantly changing environment made it hard for them to plan and implement new lower-cost technologies.
That is, until they partnered with Sakon.
Read our case study to learn how we were able to help this global IT firm achieve 130M+ in total technology savings through automated auditing and advanced, flexible reporting capabilities. You'll learn how our platform provides visibility into and control over how your company spends on communications services and enables you to achieve significant savings.