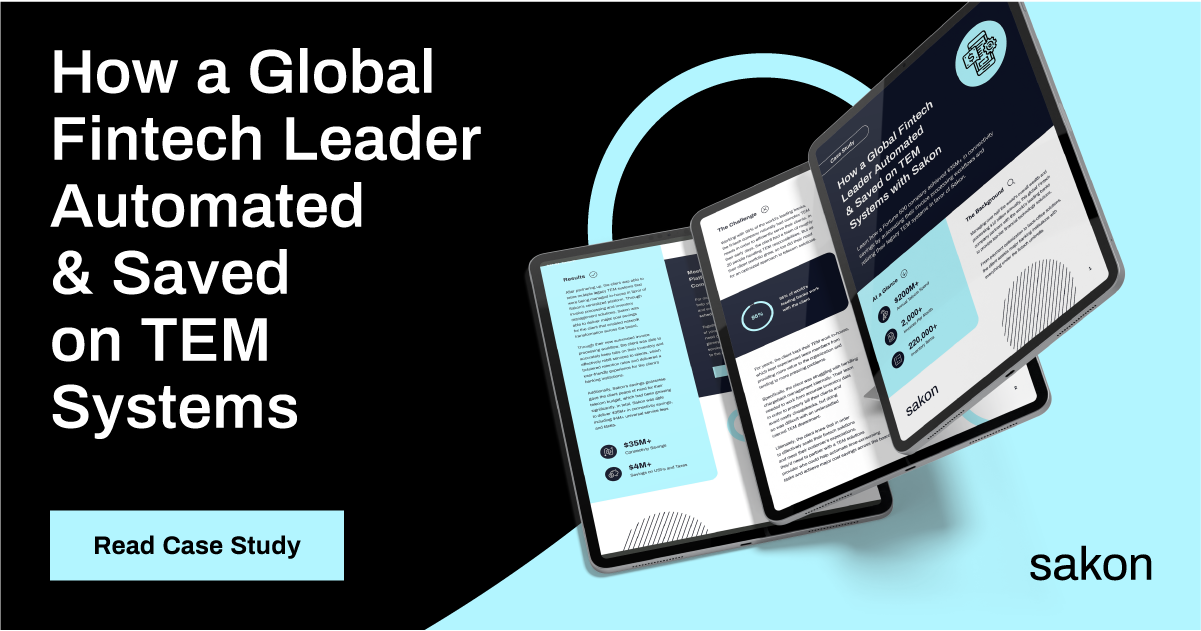 Meet the Integrated Platform To Manage All Your Communications Services
A global Fintech company that serves 95% of the world's leading banks needed to effectively scale their fintech solutions in order to meet their client's expectations. But their small in-house team was struggling to effectively optimize their TEM solutions and get employees back to adding more value to the organization.
That is, until they partnered with Sakon.
Read our case study to learn how this Fortune 500 company achieved $35M+ in connectivity savings by automating their invoice processing workflows and retiring their legacy TEM systems in favor of Sakon. You'll learn how our platform provides visibility into and control over how your company spends on communications services and enables you to achieve significant savings.
Download the case study today!