Understanding the Total Cost of Ownership (TCO) of the Corporate Mobile Estate: Part 1
Welcome to the first chapter in a series on "Understanding the Total Cost of Ownership (TCO) of the Corporate Mobile Estate" brought to you by the Sakon Mobile team. In this series, we will introduce the different elements that need to be considered as part of any successful corporate mobility strategy and discuss how they can impact the Total Cost of Ownership (TCO). As part of this series, we will introduce industry best practices and provide practical recommendations based upon Sakon's thousands of successfully managed mobility service implementations. The ultimate goal of this series is to help enterprise customers find the right balance between addressing the TCO for mobility and delivering the service enablement that gives mobile employees the chance to perform as effectively and efficiently as possible.
According to the recent Gartner report by Katja Ruud et al, titled "Achieve Successful Managed Mobile Services Deals by Avoiding These Pitfalls", a comprehensive evaluation of the Total Cost of Ownership for the corporate mobile estate should include the following eight subjects[1]:
Procurement Costs
Incorrect invoices
Bill-processing costs
UEM related costs – software and associated management
Productivity Loss
In this first installment of the series, we will focus exclusively on Procurement Costs, namely, what they are, how to calculate them and what can be done to minimize them through organizational efficiencies and service orchestration.
In any modern enterprise, there is a requirement to make sure that employees get access to the right type of device to support them in their position and responsibilities. From a TCO perspective, this means balancing the cost of the device and accessories with the benefits that the organization is trying to provide for the employee. Current research from Gartner suggests that, at least in North America, the two benefits that employers are most commonly looking to provide through managed mobility services are[2]:
Making it easier for employees to self-deploy and provision communication services.
Improving end-user experience with [organizational] products and services.
With this in mind, let's start by examining the costs generated by a standard device procurement process.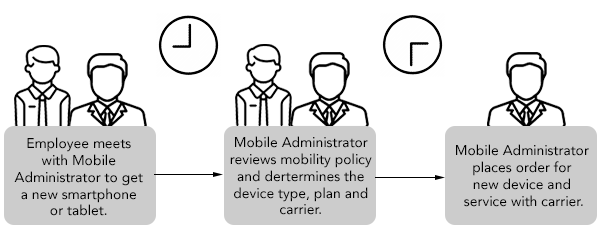 Figure 1: A typical device procurement process.
End-User Device Provisioning

: mobile end users are not a homogenous group. Different positions within the same organization can have significantly different requirements for mobile devices, therefore getting an employee the "right" type of device for their position is a critical component of both managing the TCO and the continued productivity of the end-user. By utilizing device-based personas within the organization, the Sakon Mobile platform makes sure that employees only see devices, rate plans, and accessories that are pre-approved for their position(s). This simplifies the end-user procurement process and also enforces the corporate mobile policy. Another benefit of persona-based provisioning is that it allows the enterprise to standardize on a specific device type, accessory package and rate plan for each persona within the environment, which, in turn, radically simplifies the support requirements for the mobile estate. Finally, Sakon Managed Services keep the device and rate plan catalog current with the options that the enterprise has selected as being the most appropriate for deployment.




Cost Questions:

How do employees procure a new device today?
How are employee orders validated? Is this a manual process?
How is the corporate mobility policy enforced during provisioning?

Device Procurement Approval

: in many enterprises, the lack of a formal procurement approval workflow allows employees to order a new device either before they have reached the expected end of life for their current device or before they have fulfilled their 24-month term with the carrier. In the latter case, placing an order before the employee is eligible for a free device upgrade can result in the carrier charging the full retail price for the new device (as opposed to the agreed-upon subsidized price), a difference that can amount to hundreds of dollars per user. In an environment managed by Sakon, however, orders are subject to validation before they are sent into the approval queue or communicated to the carrier, and employees that are not upgrade eligible are unable to place orders for new devices (except for emergency replacement or break-fix requests). Additionally, with automated approval hierarchies, delegated approvals and automatic notifications based off of integration with the Human Resources Information System (HRIS), the Sakon platform or Mobile App streamlines the approval effort, resulting in a process that takes minutes as opposed to hours, enforces corporate mobility policy, and avoids costly procurement miscues.




Cost Questions

:

How does a mobile device order get approved?
Is approval automated? Can it be performed on a mobile device?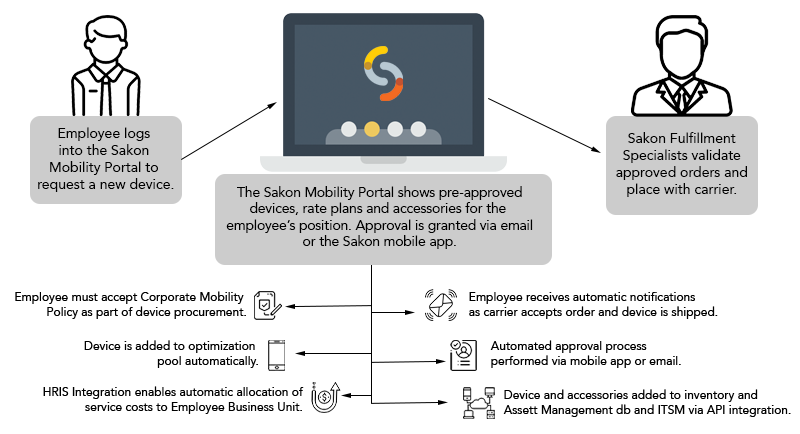 Figure 2: Sakon service orchestration and automation makes device procurement simple.
Device Sourcing

: for many years the default option for device procurement was to purchase subsidized devices directly from the telecom carrier. The primary benefit of this approach was the ability to provision new devices at a substantially reduced price in exchange for a two-year service commitment. While this might appear at first glance to be a win-win situation for both parties, let's look at the numbers a little bit more closely.




Anytime subsidized devices are sourced from a telecom carrier, the enterprise must include Early Termination Fee waivers and Early Upgrade waivers in the carrier contract. Clauses of this nature allow a small percentage of end-users (typically 10%) to procure a new device if their device gets lost, broken or stolen without paying the penalty normally associated with an early upgrade or early termination. While beneficial to the enterprise, these clauses increase the per-user cost of the carrier services. Gartner goes so far as to state that "For customers in regions such as the U.S. and Canada where device subsidies are prevalent, negotiate for shorter line terms in return for a smaller device subsidy and whenever possible avoid subsidized handsets altogether."

[3]

In a population comprised entirely of unlocked or non-subsidized devices, these clauses can be removed from the carrier contract, significantly reducing the cost per user per month for carrier services.




Carrier subsidized devices cost, on average, $20 more per month than unlocked devices for the same rate plan.



(To see how this can impact the TCO for device procurement check out the new Sakon mobility calculator available here: https://info.sakon.com/device-return-calculator.)



For example, given a 5,000-user population and a device that retails for $900 but is available from the carrier for $200 with a monthly rate plan cost of $50 ($30 for the unlocked/non-subsidized devices), an enterprise can expect to save approximately $554,350 over the first 12 months of the engagement and $108,700 over 24 months by simply leasing unlocked devices.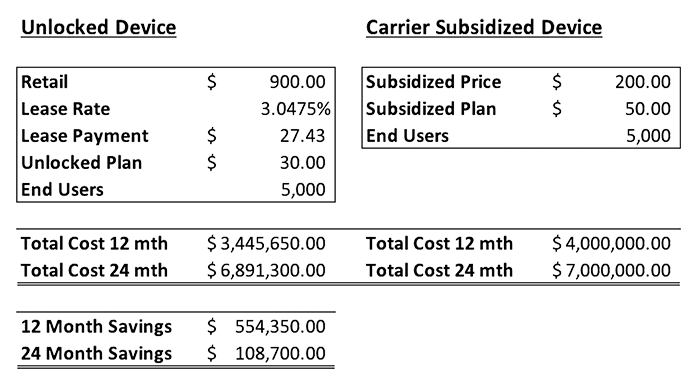 As illustrated above, minor changes to how end-users can provision devices can result in hundreds of thousands of dollars of savings for the enterprise. Using a managed service provider that can bring the right tools and services to bear upon the device procurement process can deliver both a more efficient and timely procurement process, but also a significant reduction in the TCO of the mobile estate.
Next, in Part 2 of "Understanding the Total Cost of Ownership (TCO) of the Corporate Mobile Estate," we look at Forward and Reverse Logistics including device repair and replacement.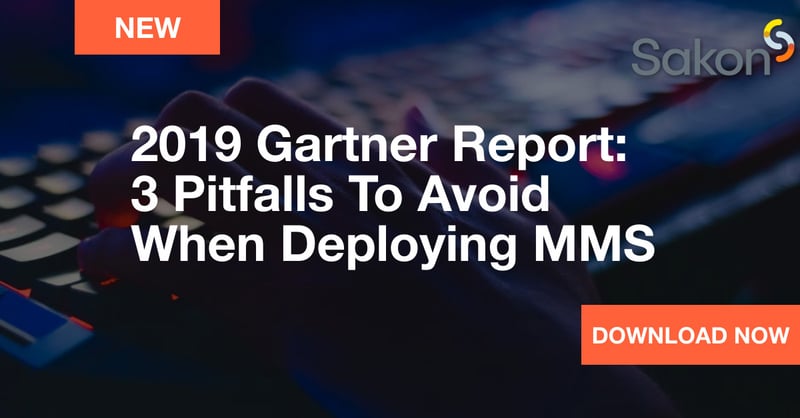 [1] Gartner "Achieve Successful Managed Mobile Services Deals by Avoiding These Pitfalls", Gartner ID: 00386788, May 23, 2019
[3] Gartner, "Five Key Actions to Improve Mobile Contract Cost Optimization Could Save You 20%" ID: G00374966, December 11, 2018