Dream, Dare, Deliver- Sakon's bold new vision
In December, 2022, after a three-year pandemic induced hiatus, the Sakon team finally got back together in-person for the annual company meeting. This year's highly anticipated event took place in Pune, India.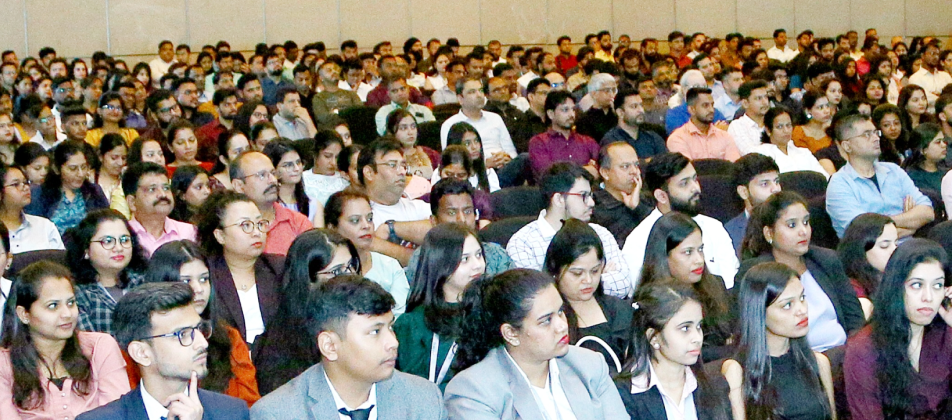 For the 800-plus team members in attendance, it would prove to be a company meeting unlike any other. CEO Andy Goorno and COO Amine Doukkali took the stage, welcomed everyone back together, and promptly announced a bold new vision for the company.
But before introducing details of the new path forward, Andy set the stage for all that would follow by reminding everyone about everything the company has accomplished to get to this point.
Three Firsts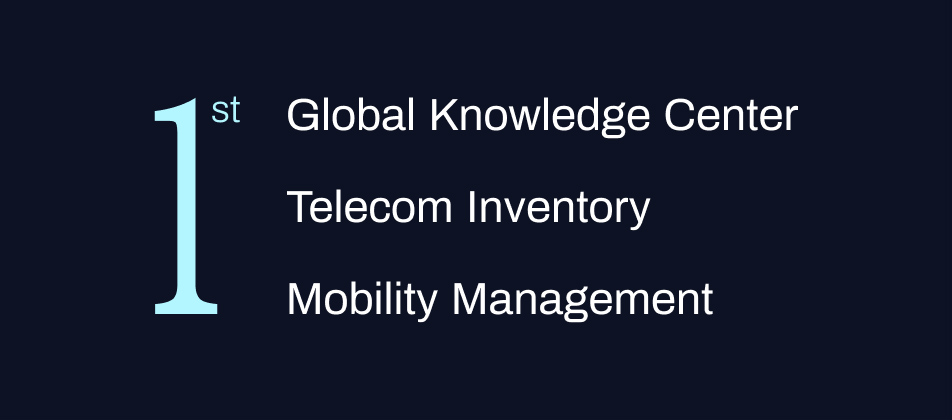 Andy reviewed some of the major initiatives that have impacted the market, explaining that it was Sakon that built:
The First Global Knowledge Center for Telecom
The First Software Platform for Telecom Inventory
The First Platform for Mobility Management
Leading Two Markets
Such initiatives have helped propel Sakon into a leadership position in two established markets, taking on the biggest customers and the biggest challenges as it helped innovate:
TEM (Telecom Expense Management)
MMS (Managed Mobility Services)
Consider that recently, Sakon also earned:
Consider that recently, Sakon also earned:
"A 98% Customer Revenue Retention Rate
A #1 Ranking by Gartner Peer Reviews"
By listening carefully to enterprise customers and then helping them transform their experience, Sakon has set the standard in these two established markets. Andy pointed out that enterprise customers love the experience that Sakon's U.S. and global teams deliver together. High rates of Customer Satisfaction have become a key competitive differentiator.
Mastering the Art of the Customer
Andy went on to emphasize that these types of accolades help explain why Sakon has won over so many enterprise customers that had spent too much time dissatisfied, moving from provider to provider in search of an outstanding customer experience and a dependable partner. He rattled off names like ServiceNow, FIS, Kaiser, Dollar Tree, and RTX. Intriguingly, some Sakon customers, such as Goldman Sachs, never had a telecom software solution before.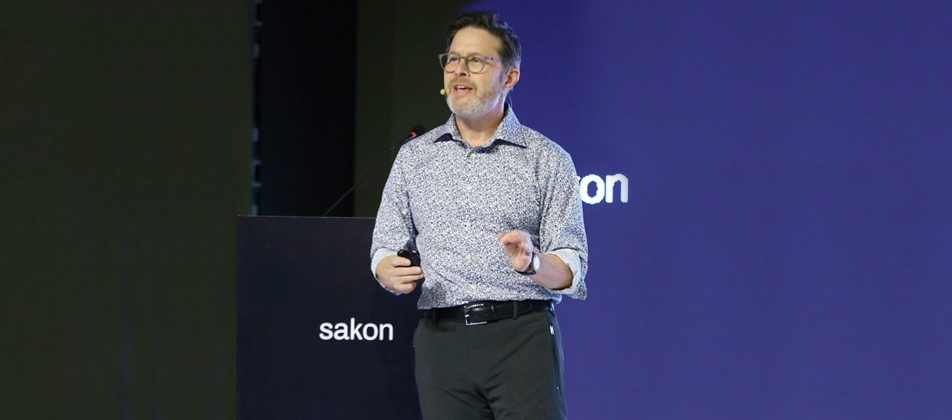 Andy also made the point that Sakon has mastered the art of taking care of each customer by building products and capabilities based on their specific and often nuanced needs, moving far beyond the constructs of established markets. For example, the ServiceNow scoped app, which is one of the many cutting-edge products driving the company's new path forward, is a significant competitive advantage.
"Along the way, Sakon has become THE trusted solution partner to many of the largest companies in the world. Initiative after initiative has combined to help make Sakon a massive success."
But Andy was clear this was no time to rest. Because both of the established markets Sakon has led were developed over a decade ago. As such, both markets are simply not designed for today's telecom service and device demands. Global firms across industries are almost desperate for a new approach to their telecom services and devices.
So while Sakon has long been the hardest working company in telecom, taking the lead in two established markets, Andy and Amine always knew that at some point Sakon would need to redefine these markets so as to meet the new and unique demands of global clients.
And as Andy explained, that time has finally arrived.
A Bold New Vision
Ultimately, today's businesses are in search of a bold new vision for their telecom networks and devices. And Sakon has been preparing for this day by carefully designing and fine-tuning a new technology framework with an impressive set of capabilities. One that:
Meets the broadest set of business outcomes
Is Built to Scale in order to handle billions of dollars of spend and hundreds of millions of devices
Simply stated, Sakon is redefining two markets through a compelling new mechanism with two components that feed into and off each other, known as –
The Device Platform and the Telecom Platform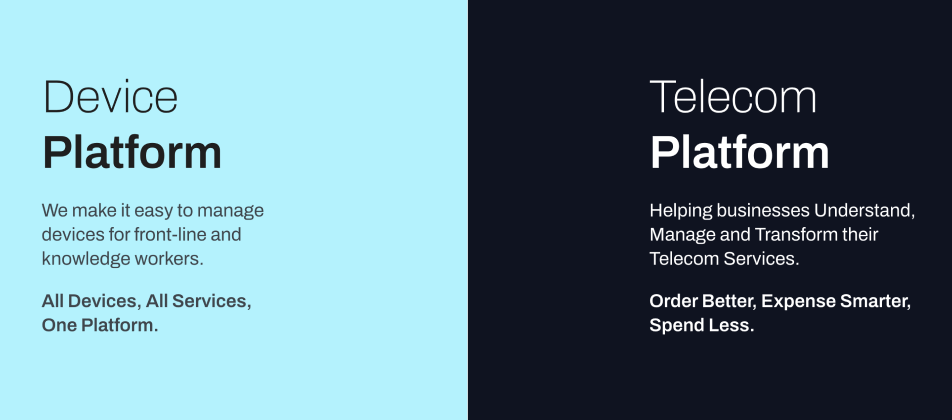 The mechanism is really two solutions, both of which encompass Platform and Services. Customers can find exactly what they need in this self-generating data engine. With this impactful redesign, Sakon can share an array of capabilities and unusual qualities:
Because customers need both components, they integrate and complement each other.
And as Andy noted, years ago, leadership decided both solutions – each practice area with its own set of capabilities – needed their own home to grow and flourish to their full potential.
Andy ended his remarks on this new way forward with a bracing declaration – the goal of this new approach is to do nothing less than redefine an industry.