Our Demanding Devices: Solving Real Problems Today part 2
In this dispatch from, "Sakonnected", COO Amine Doukkali took to the stage to discuss what it really means for a cutting-edge global cloud-based device and network management solutions provider to "Dream, Dare, and Deliver."
During his talk, Amine provided three specific examples of precisely how Sakon is solving vexing problems for today's global organizations….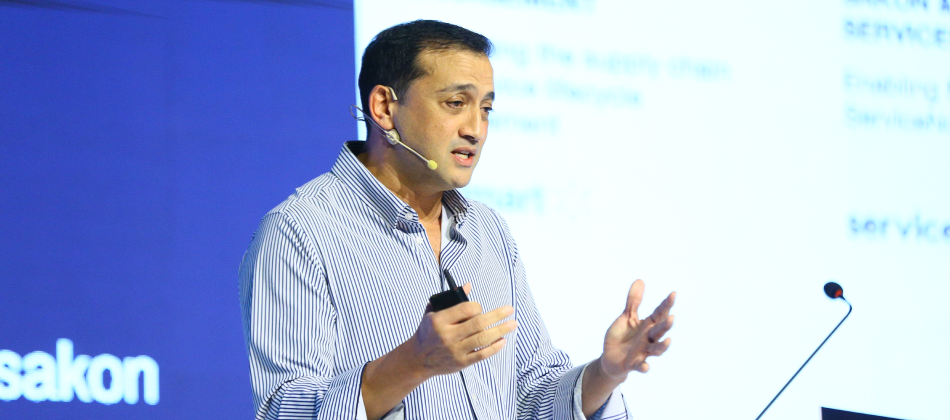 1. Large Retail Organization:
Device Lifecycle Management for 1.6 Million Employees
One of the largest retailers in the world needed to provide devices to its employees. But Device Lifecycle Management for 1.6 million people is a complicated undertaking. Where could the company find 1.6 million devices? How would the company ship them? How could the company make sure its employees received the proper devices? How could this organization make sure it knew where each device was at any given time? And how could it do all these things when it didn't even manage the data around the devices?
The retailer went searching for answers. It went through a long process of selecting a brand to partner with, eventually settling on Samsung. So far, so good. But when the retailer asked Samsung if it could help deploy all those devices, Samsung pointed out that it's not in that business. Instead, Samsung suggested that it could introduce the retailer to a VAR to help deploy all the devices.
And indeed, the VAR arrived on the scene and made clear it could help get the fleet of devices out the door for the retailer. But the retailer had a set of important follow-up questions. Once all those devices went out the door, how would it know who had each device and how each device was being used? How would the company know if the device was secure? What would happen if the device broke and had to be returned? How would the device warranty process be handled? Perhaps most perplexingly, where was the retailer going to put all the associated data?
The VAR was stumped. However, it had spoken to Sakon just a few months before during which time it received a demo of Sakon's Device Platform.
The VAR asked the retailer if it might bring Sakon into the discussion. The retailer said yes. Soon enough, the company, together with the VAR, gave Sakon a POC for about 10,000 devices. A solution had been found. The rest is history. Today Sakon manages 1.3 million devices on its platform for the client. Of those 1.3 million devices, there is a status question with only 30 devices.
2. ServiceNow:
Leveraging Sakon's Data Expertise to Craft a Better User Experience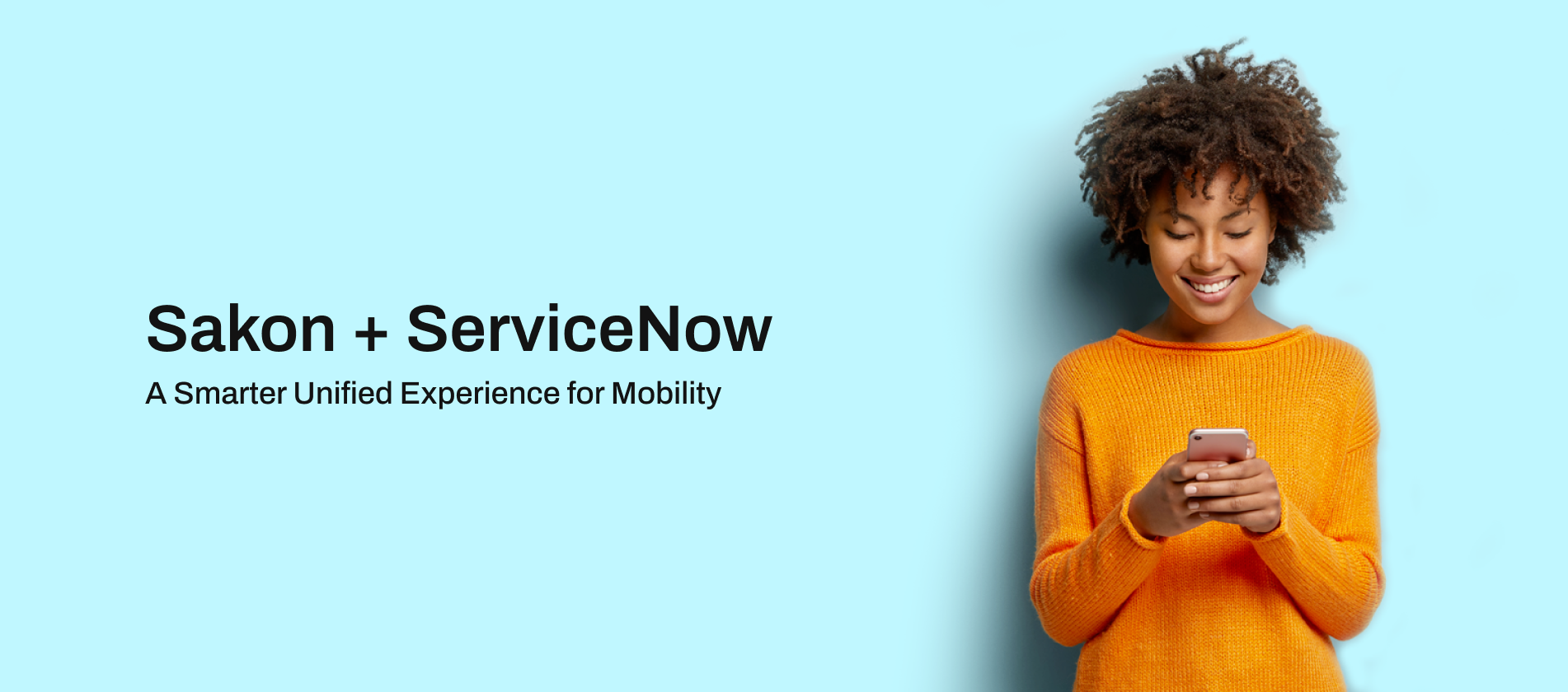 A few years ago, Amine was reading an industry magazine when he noticed that ServiceNow had formed a relationship with a small company to help with mobility management. Amine's curiosity was piqued – what, he wondered, was driving ServiceNow to invest in mobility?
Amine started to study the company. ServiceNow was basically an ITSM system at the time, but it was clear their vision was to become the central repository for all assets and self-service experiences in the enterprise (a much needed capability in the enterprise indeed). Then Amine asked his team – is this a competitor… or is it a channel for Sakon? They analyzed the issue. The answer soon became clear and it was twofold – only Sakon can do what Sakon does, and actually, ServiceNow might be able to leverage Sakon's data expertise to make things easier for ServiceNow enterprise customers.
With that thesis established, Sakon reached out to ServiceNow. The pitch sold itself. Telecom spending today – between the network and devices – is about 40% of the total IT budget. Dig deeper into that spend on the mobile device side and one discovers it's largely related to employee satisfaction with the self-service experience, or end-user happiness. At the time, however, the best approach to user service that ServiceNow had was a ticket creation process for each order within ServiceNow, which somebody would fill in, hand off to a Help Desk, and then wait for the Help Desk to process the order.
For Sakon, it was obvious that ServiceNow had a huge opportunity to improve on the process. There was a better way for ServiceNow to capture and analyze relevant end-user related data, which in turn would help provide the highest level user experience. With that, Sakon went to ServiceNow and highlighted its compelling argument with a series of powerful questions. "What if we told you," Sakon asked ServiceNow, "we could automate that entire process for you? And what if we told you we could bring the entire carrier catalogue inside ServiceNow? What if we told you too that when that order is placed, it doesn't have to go to a Help Desk? It can come directly, through Sakon, to the carrier to be fulfilled. What if we told you that all the information on that asset can be found inside ServiceNow?"
Amine and the team also pointed out Sakon's superior data model, the depth of its integration capabilities, and its the comprehensive approach of its service component.
As ServiceNow considered what to do, Sakon patiently continued to pull on the thread of a powerful idea. Internally, Amine and the team sought out customers that wanted to do ServiceNow. And then Sakon started doing what it does best – learning from customers. Over time, Sakon developed its own scoped app, fine-tuning the model as it went.
Sure enough, one day out of the blue, ServiceNow circled back with Sakon and the two entities re-engaged. It was an intense process. ServiceNow was quite specific about what it wanted. It was a solid three months of hard work and collaboration between two unique organizations. Ultimately, ServiceNow brought the Sakon scoped app inside ServiceNow. The rest is history.
3. FirstNet:
Learning Quickly & Producing Solutions

And then there was the day Amine pulled the team together to learn about FirstNet, an automated emergency response network that the United States federal government had created after September 11. For Sakon, it was a crash course. But the team learned quickly. They built a program around FirstNet and offered the solution to its first responder clients and other kinds of healthcare organizations. It's another example of Sakon developing a particular solution with one client that is then used by many of its clients.
Sakon's problem-solving DNA had been put on display yet again.
Today, every one of Sakon's healthcare customers uses the solution. And when FirstNet added a verification process called FirstNet Verified,
the Sakon product team got to work having the Sakon Mobile App similarly certified. Today, it's the only mobile app in the industry that is FirstNet Verified.