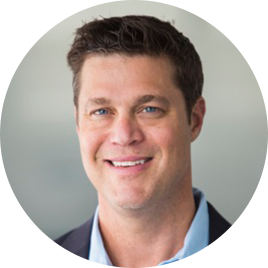 Dan Goorno
Vice President, Strategic Alliances
What are your responsibilities at Sakon?
Dan is responsible for Sakon's growth through the development of key strategic partnerships and go-to-market strategies with Sakon's largest global system integration partners.
What did you do before this?
Prior to joining the Sakon team, Dan led the go-to-market strategy and partner ecosystem for GSG's industry leading wireless lifecycle management product, MobileManager. Before that, Dan led sales and development efforts for a leading international communications services provider, developing partner opportunities for broadband wireless services, VOIP offerings and prepaid services in Latin America, India and the Pacific Rim.
What do you do when you're not working?
Dan stays busy raising his family with his wife, Lauren. He loves adventure travel and heads to remote parts of the globe to backcountry ski and fly fish. He also enjoys playing golf, cooking and coaching his son's lacrosse team.
Why is this a great time to be working at Sakon?
"Sakon does an incredible job at providing solutions for our clients in places where the market has, quite frankly, disappointed them for a long time. It's really fun to have clients genuinely delighted by the fact that Sakon delivers what they desperately want and need—and then actually exceeds their expectations."