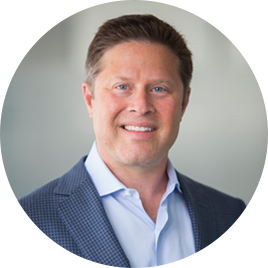 Andy Goorno
Co-Founder & Chief Executive Officer
What are your responsibilities at Sakon?
As Chief Executive Officer, Andy sets the strategic vision for the company and works with Sakon's leadership team to ensure the delivery of great products and incredible experiences for customers and partners worldwide.
What did you do before this?
Andy has led companies doing pioneering work in the telecommunications industry for the past two decades. After graduating from Stanford University, he joined IDT, a leader in the commercialization of Internet and VOIP services, where he helped bring the startup to a successful IPO. In 1999, Andy was CEO of a global fixed-wireless broadband company that went on to become one of the largest corporate broadband service providers throughout India and the developing world. In 2003, Andy co-founded Global Sourcing Group (GSG) with Amine Doukkali to help enterprise companies embrace emerging communications technologies that enable network, mobile and cloud transformation. GSG's cloud-based capabilities became the foundation of Sakon's SaaS platform.
What do you do when you're not here?
When Andy is not working, he focuses on his family and staying active. Currently that involves traveling to lots of sporting events to coach or watch his young sons compete. Andy's first successful entrepreneurial venture was selling three-pointed colonial "tricon" hats at the bicentennial parade in Concord, Massachusetts in 1975. His favorite part of the experience was selling all 2,000 hats and having enough money to buy the greatest stereo system of any middle- school-age kid in Concord.
Why is this an exciting time to work at Sakon?
"Today, enterprise customers are turning to Sakon in record numbers to solve very complex challenges brought on by the rapid pace of digital disruption. Over the last decade, Sakon has patiently built the solutions that are gaining prominence with Fortune 2000 customers who are all at some stage of transforming their legacy networks into modern communications networks that empower employees to compete in the new economy. With Sakon, I feel like we have 'cracked the code' of delivering the kind of technology that enterprises so desperately need – and that we can do so so adeptly because of the hundreds of incredibly skilled and dedicated people we have working to streamline this transformation."