Mobility Management Services - It's All In The Data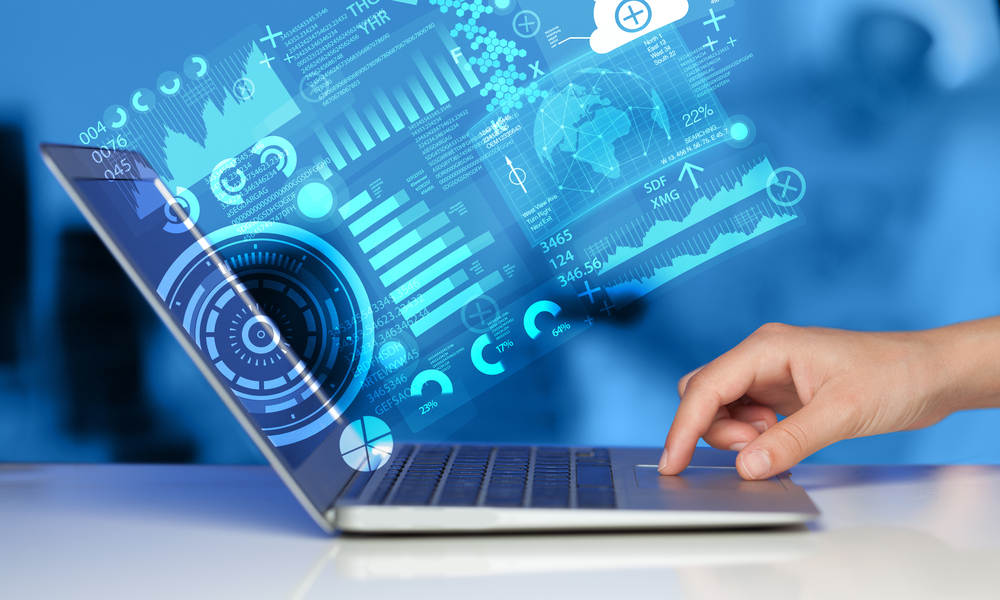 Mobility Managed Services (MMS) encompasses the devices, tools, and processes required to enable company-wide cellular and wireless connectivity. While most organizations have some type of MMS solution in place, few can see the big picture. Some of the largest enterprises in the world lack real insight into their device lifecycle or total cost of ownership. To avoid tunnel-vision, it is critically important for all enterprises (particularly those that operate across geographies, carriers, and technologies) to adopt a data-first approach to managing their mobile computing environment.
In this blog, we hope to get you started on your data-first mobility journey by discussing the importance of gaining visibility into every element of your digital ecosystem.
Multiple Endpoints (Think Beyond The Smartphone)
Often, when enterprises think about mobility management, they think exclusively in terms of smartphones and laptops. While these devices do make up a big part of the ecosystem, they're likely only the tip of the mobility iceberg at your organization. Your employees are walking around with smartphones on their wrists, holding conference calls on plasma TVs, and barking orders at their digital assistants. Is your organization keeping up with the ever-changing mobility trends? As new device types continue to flood into the workplace and the mobility ecosystem continues to grow in complexity, your organization will struggle to keep up without the right MMS solution in place.
Ideally, enterprises should opt for a platform that integrates all data sources into one place to simplify administration across device types. Data should always be the single source of truth at your organization, and that simply can't happen if it is incorrect or incomplete. Investing in the right mobility management services solution will allow your team to view the entire ecosystem in one place to ensure compliance, continually optimize the end-user experience, and avoid unnecessary expenses.
Why Automation Is Key
When it comes to enterprise mobility, the more automation, the better. If your organization is managing mobility internally or working with a partner that has yet to adopt a data-first approach to MMS, your IT team is probably overburdened with time-consuming administrative tasks. Depending on the management software you have in place, IT responsibilities can range from device approval to inventory management to corporate compliance, many of which involve laborious, manual processes that hurt the department's overall productivity. Fortunately, a data-first MMS solution can eliminate the majority of these tasks and allow your IT team to focus on more strategic objectives.
Key actions such as device enrollment, stipend reimbursement, and device lock/wipe can be triggered automatically if the enterprise integrates all data sources into a single platform. The best MMS solutions also integrate with HR platforms in order to better organize personnel files and optimize employee onboarding and offboarding workflows. For example, when an employee joins your organization, wouldn't it be great to automatically set them up with the devices and applications they need?
Whether you are optimizing your internal mobility management services program or shopping for a new MMS partner, make sure you have the technology in place to seamlessly orchestrate the entire device lifecycle, from configuration to recycling. A data-driven approach not only leads to tremendous efficiency gains, but also improves end user experience by minimizing wait times caused by manual mobility processes.
(Really) Understanding Total Cost of Ownership
Most enterprises find it challenging to calculate total cost of ownership for their mobility estate, because their MMS or TEM solutions only manage specific segments of the device lifecycle. Many TEM providers sell clients on invoice processing, but invoicing without inventory visibility is often an expensive road to nowhere. For example, Sakon recently worked with a healthcare provider that had forecasted $63 million in annual network spend, and found that its actual costs were closer to $80 million across hundreds of hospitals, offices, and clinics. Although the company was working with a top TEM provider that specializes in invoice processing, their solution simply did not take a data-first approach to reporting on and managing network costs.
If you want to really understand your total cost of ownership, work with an MMS provider that manages every phase of the lifecycle and allows all of your different data sources to "talk" to each other. Your ideal partner will leverage a single, global solution to identify inefficiencies and cost-saving opportunities across the organization.
* * *
Now that you understand the importance of a data-first approach to the mobility ecosystem, it's time to evaluate your current MMS solution. Do you have visibility into every corner of your mobile computing environment? Are you struggling with endpoint management as new device types flood into the workplace? Do you really know how much you're spending on mobility? Request a consultation with the Sakon team to better understand your mobility management services needs and discuss areas of optimization.