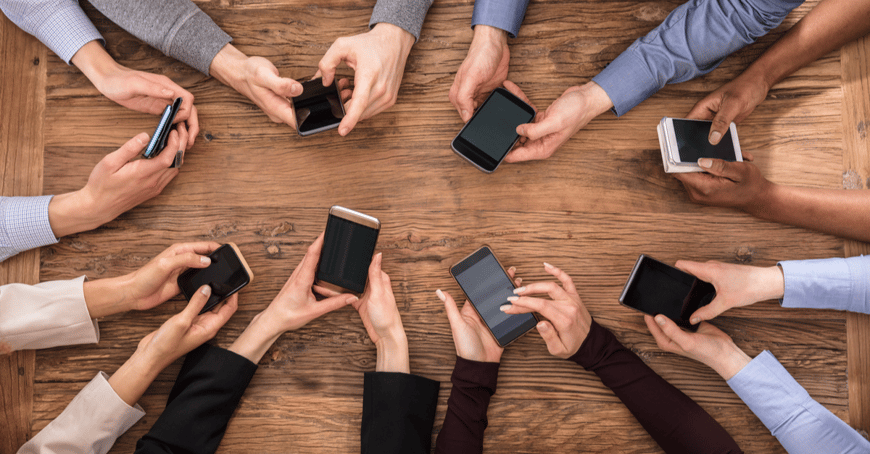 As organizations of all types and sizes rush to equip their people to work or learn from home, keeping track of all these mobile devices inventory is critical to keeping costs and shrinkage under control and ensuring their maximizing productivity. In this blog, I will highlight how an effective inventory management strategy can help companies cope with spikes in mobile demand as many companies are experiencing today as employees embrace remote working. To simplify the explanation, I will focus on how an effective inventory management strategy helps answer three critical questions:
What devices do I have?
What devices do I need?
How do I manage what I own?
What Devices Do I Have?
In unprecedented times like now where work patterns have changed on short notice, the first question to ask is "do my employees have what they need to be productive?" For example, do they have a mobile phone, laptop or a MiFi to allow them to effectively work remotely? The lack of a comprehensive inventory management solution makes it difficult to answer this question which can lead to significant productivity declines or excessive overbuying of mobile assets and plans.
A great example of this challenge comes from a previous job. At the time, I ran multiple events across the country, and I carried two MiFis to each one since Internet access was mandatory and venue wifi was not always reliable. These corporate-owned devices were critical to support the event series and yet after the program ended, their importance declined significantly. An effective inventory management strategy would have enabled my previous employer to distribute these devices to other users and instead, they lived in my desk drawer.

Many companies have implemented Bring Your Own Device policies. While traditional inventory management does not include BYO, companies need insights into usage to assess where additional mobile resources are required. For example, if you know that an employee is using BYO on a phone or tablet then you can prioritize investments to those who do not have access. This investment process brings us to the next challenge.
What Devices do I Need?
After understanding what devices you have, you then need to determine what must be acquired. New devices can take many forms including phones, tablets, laptops, Chromebooks and even wearables. Sources for this hardware can vary widely including new stock, refurbished devices, hardware from a spare pool or even unused internal devices.

As an additional challenge, in times of supply chain stress, your external acquisition options may be limited. For example, it is/was difficult to acquire tablets and Chromebooks during the COVID-19 pandemic.

As part of knowing what to buy, you will need to establish criteria around acceptable alternatives. For example, if you need iPads, would you accept Android tablets as an alternative? What about Chromebooks in lieu of laptops? Obviously, these are not easy questions but you need to be prepared to answer them in case there are shortages of the desired devices.

Partners are also a key contributor to helping. If you have a strong relationship with a given carrier, device vendor, distributor, recycler or master agent, you may be able to leverage that partnership to get access to the needed hardware.
How Do I Manage What I Own?
After identifying what you have and purchasing what you need, you must consider device management. All the devices purchased and activated must have a plan and appropriate security configuration. In times of stress, it can be difficult to assess the plan and MDM, but you should not lose sight of costs and mobile compliance. Complicating the scenario is that if acquired hardware is different from corporate standards then you might have to broaden your MDM configuration to include the new devices or in extreme circumstances purchase an additional MDM.
This is another scenario where a trusted partner can help. A partner can simplify device and plan acquisition and MDM installation and management. This can help streamline the process of implementing and managing new devices.
Summary
There is no doubt that inventory management is critical in times of stress and specifically because it helps you answer the questions of:
What devices do I have?
What devices do I need?
How do I manage what I own?
I would be remiss if I did not mention that Sakon Mobile can help automate and simplify inventory management and so is a solution that you might want to check out if you are looking to modernize inventory management.