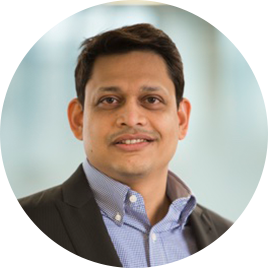 Mohan Sathe
EVP, Global Delivery and Operations
What are your responsibilities at Sakon?
Mohan leads a cross-functional team of over 300 telecom and financial experts, and manages the delivery and growth of all Sakon's lifecycle services. He is responsible for ensuring that Sakon's clients get consistently high-quality service from all of our consulting, managed services and support offerings.
What did you do before this?
Before joining Sakon, Mohan was a partner at D.V. Sathe & Co., where he was responsible for financial forensics and investigations audits, as well as assurance, project finance, business valuation, performance and risk advisory services. Prior to that, Mohan served as a Financial Controller at Gateway Systems, where he was responsible for financial and cost management. Mohan is a member of the Institute of Chartered Accountants of India.
What do you do when you're not here?
In his free time, Mohan enjoys the great outdoors, tortures himself with yoga, and daydreams frequently about Tex-Mex cheese quesadillas. He loves volunteering and is involved in various United Nations' projects. Mohan is a success coach by hobby and has conducted over 100 workshops for international audiences. He is also an advocate for the visually impaired.
Why is this an exciting time to be working at Sakon?
"Most enterprises today are seeking different levels of 'revision surgery,' so to speak, and they are frustrated with how traditional solutions are simply not meeting their network and mobility management needs. Sakon takes a consultative approach to bring its best-in-class technology to bear—and we spend an incredible amount of energy solving very complex problems to deliver high value to our enterprise customers."