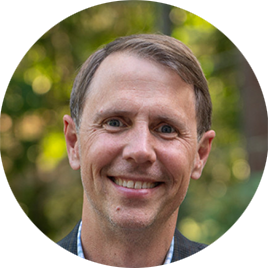 Jay Livens
Vice President, Products and Partnerships
What are your responsibilities at Sakon?
Jay's team works with Sakon's mobility partners to develop joint solutions and go to market strategies. They are focused on ensuring partner success in selling and delivering Sakon solutions while also having fun along the way.
What did you do before this?
Jay has over a decade of experience building partnerships and solutions for technology companies. His career has taken him to large companies like Dell EMC and HPE and small ones like SEPATON (now part of HDS) and Actifio. Prior to Sakon, Jay worked for Actifio a technology company in Waltham, MA where he worked with large industry partners and served as one of the product marketing leaders. Jay holds an undergraduate degree in Economics and a Master's degree in Business Administration from MIT's Sloan School of Management.
What do you do when you're not here?
When not thinking about mobility solutions, Jay can often be found on the soccer field. He has coached youth soccer for over a decade, and also plays goalie for an adult soccer team. He also loves traveling, photography, tennis, and tinkering with electronics. A little-known fact: Jay once spent three weeks eating nothing but shark meat. He emerged from the experience 10 pounds lighter as there are only so many ways that you can cook shark….
Why is this an exciting time to be working at Sakon?
Let's face it, the world is going mobile and with new technologies like 5G, IoT and smart devices, the pace is only quickening. At the same time, enterprise mobility models are changing from corporate-owned to new approaches like BYOD or CYOD, and yet companies are stuck with legacy management tools that cannot support these emerging technologies and mobility models. I am super excited to be part of the Sakon team and to deliver a platform that allows for seamless enterprise mobility across all devices and use cases in a simple SaaS implementation.